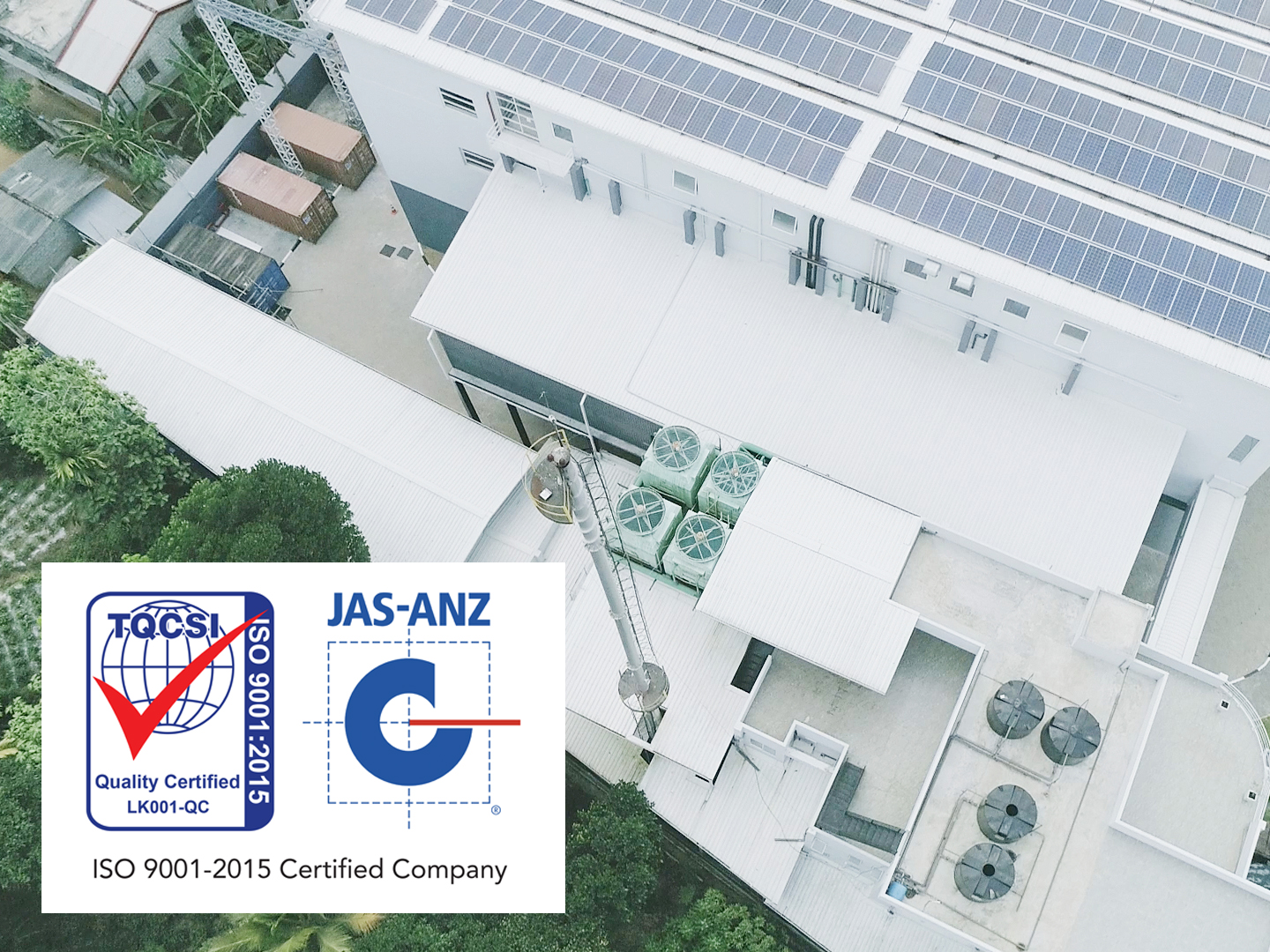 ACE Healthcare (Private) Limited
Ace Healthcare (Pvt) Ltd, is a Board of Investment (BOI) approved manufacturing facility and a leading Cosmeceutical and Pharmaceutical manufacturing plant in Sri Lanka. The plant was established with the aim of catering to the local and global demand of cosmeceuticals, nutraceuticals and pharmaceuticals. Taking into consideration the huge demand in the healthcare sector, this State-of-the-Art, high quality and technologically modern plant was set-up to support the healthcare requirement of the nation by manufacturing cost effective and quality products. Situated in an environmental friendly and picturesque area in Horana and covering 3.5 acres. The manufacturing plant has been set up at an investment cost of approx. USD 38 Million.
The Plant is designed to comply with WHO cGMP, USFDA and EU GMP Standards with ISO and GREEN Certification to cater to both local and international market demands.
The Plant has already been awarded with GMP approval for cosmeceuticals
Green certification such as LEED and Central Environmental Authority Certification and is designed in accordance with global regulation and guidelines such as WHO GMP, cGMP, EU-GMP, US FDA, PICs etc along with the implementation of Quality Management Systems thus paving the way for us to capture the international market.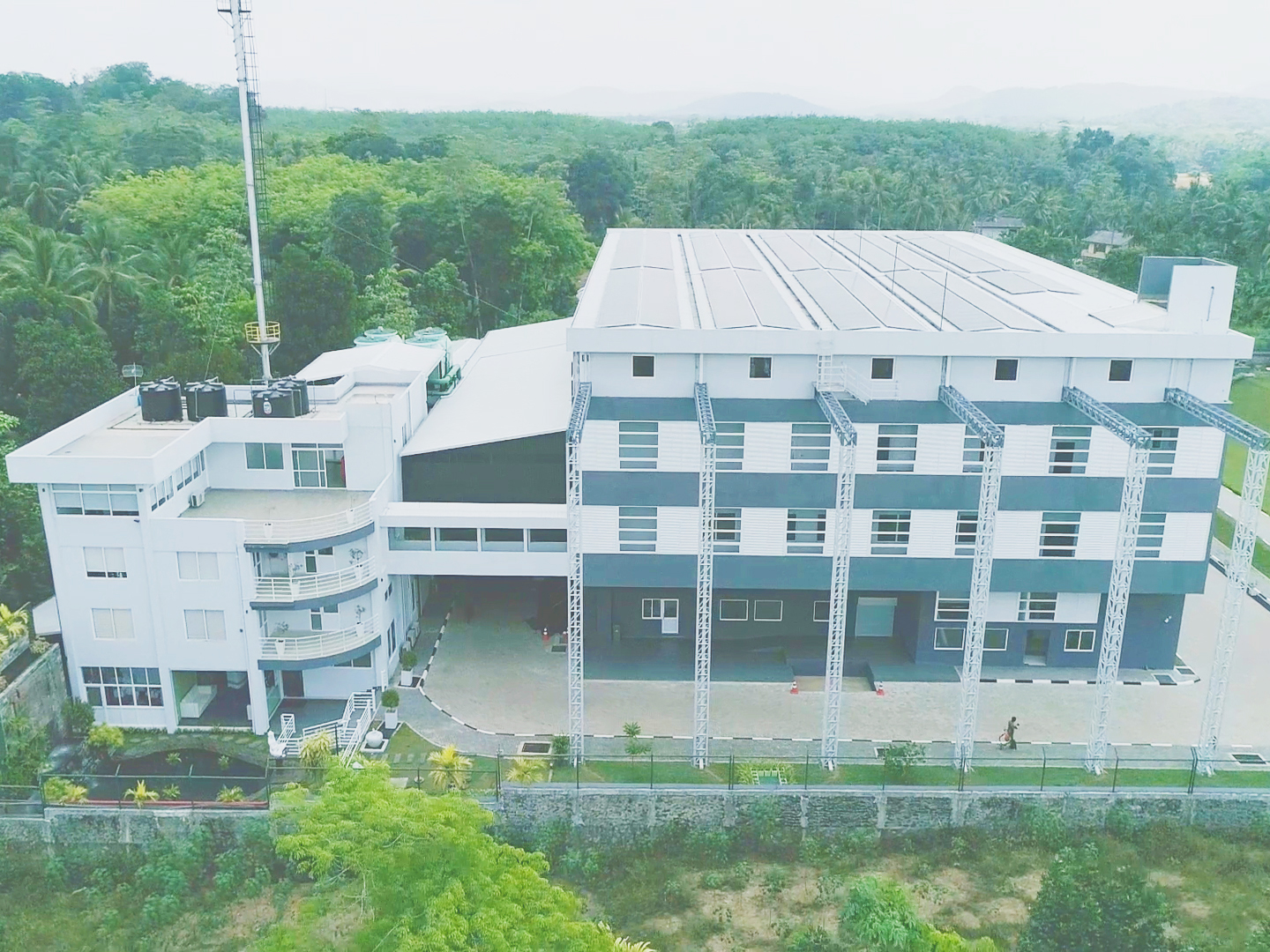 The Plant is designed to develop and manufacture various dosage forms like Tablets, Capsules, Liquids and topical preparation with the highest potential to innovate formulation development and analytical methods in Cosmeceutical, Nutraceutical and Pharmaceutical products.
In-House laboratory facilities are established in order to preserve high quality and safety in microbial and chemical analysis.
The Research & Development (R & D) pilot plant is a mirror image and miniature version of commercial manufacturing infrastructure, thus giving us a flexible and high rate of success in transferring the technology for scale up from R & D.
Whilst playing a leading role in the nation's efforts towards achieving Healthcare excellence, our aim is to recover the country's economic backdrop by preserving the outgoing local reserves and gain foreign currency through export market development. The manufacturing plant creates more than 300 + direct employment opportunities and more than 500 + indirect job opportunities for the nation.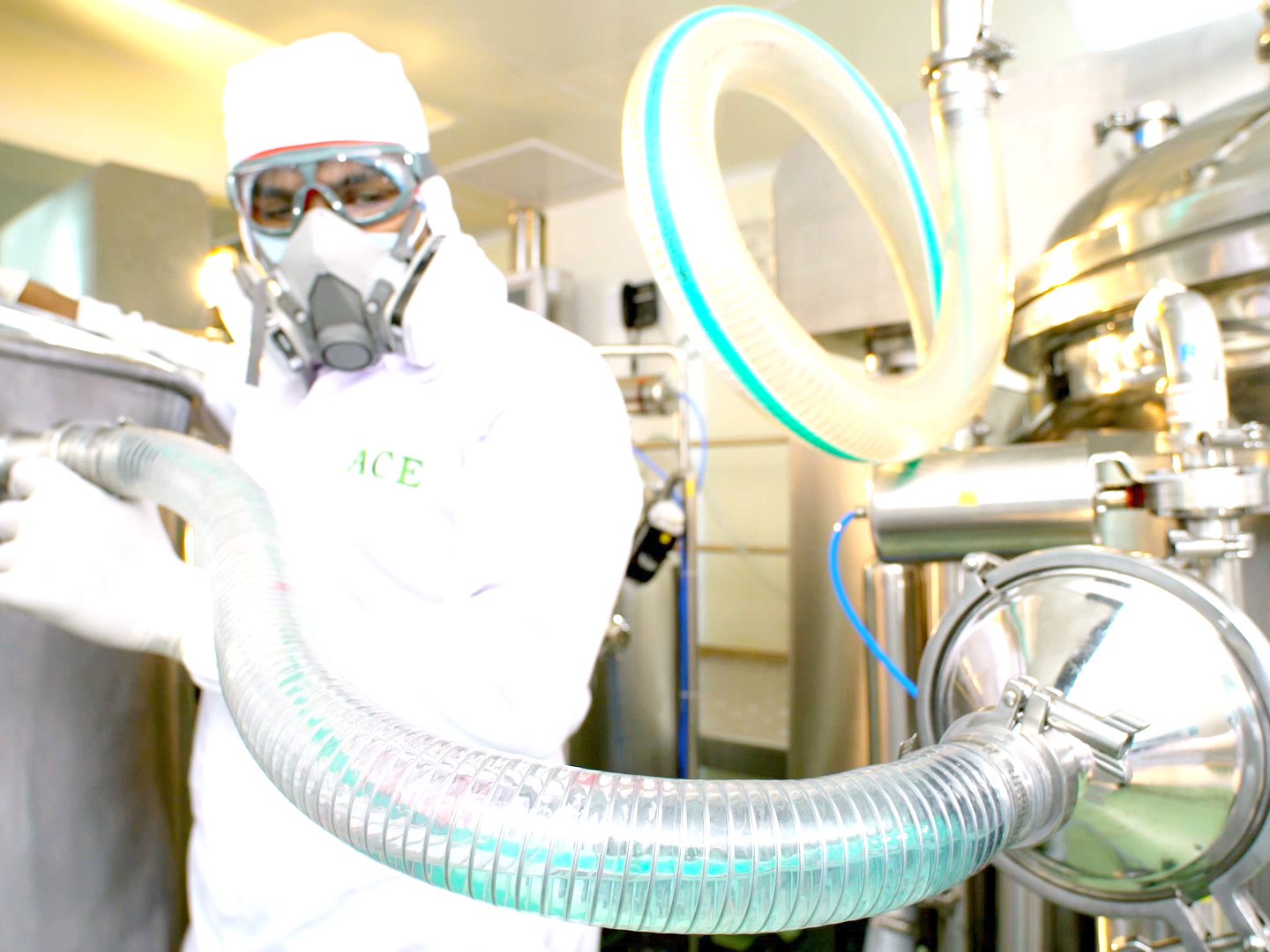 Ace Healthcare (Pvt) Ltd is firmly established as an integral part of the Sri Lanka economy and will strive to maintain this position, while continuing to look for opportunities for growth and development both in the local and international markets. We will always consider the health of customers as our top priority, and will endeavor to make the utmost effort to lead the future of our pharmaceutical industry.
Vision
"To be the leader in empowering the quality of life of every individual"
Mission
"To fulfill the global needs of healthcare & personal care by implementing the highest quality standards & innovative methods and satisfying all stakeholders".